An update from our Executive Director
April 21, 2020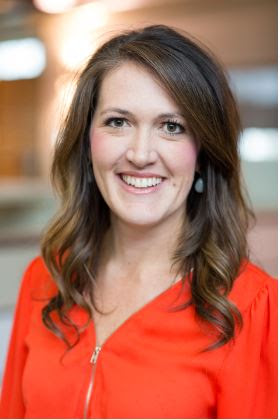 Good Morning,
The Aurora Public Schools Foundation has always existed to support the students of Aurora Public Schools. Today, our mission and commitment are unwavering. We are here for our students and their families. We are here for Aurora.
In the last five weeks, the APS Nutrition Services team has provided more than 350,000 meals. On a daily basis, APS is providing 12,000 grab-and-go meals to students and adults. Thanks to the generosity of donors and the community, the Aurora Public Schools Foundation has raised more than $180,000 in support of meals to adults in Aurora. In addition to provision of grab-and-go meals, through a partnership with Children's Hospital Colorado, more than 3,400 bags of groceries have been distributed to families in Aurora during the past four weeks.
Some other highlights from the past month include; the APS Technology team has distributed more than 15,000 devices to students to support their remote learning needs. Thanks to all the volunteers who made the distribution possible! Also, APS is hosting a virtual prom on Saturday, April 25. Lane Lyon, Aurora Public Schools Foundation Board Member and Rangeview High School alum, is emceeing the event!
Like you, our world has been turned upside down. And now we watch, wait, stay home, support and remain hopeful in the midst of a very uncertain global health outbreak.
Personally, I have found that the busier I remain the less time I have to let my brain and emotions sit with the gravity and magnitude of the situation. It is as if distracting myself will keep the outside world at bay and allow myself full control my own little domain. Helpful? Healthy? Effective? The likely answer to all three is no. So this week, I am trying to keep a level head, but also experience the impact of this pandemic and the devastation surrounding its affect. And allow that experience to drive greater compassion, empathy and support for those affected economically or health wise.
The needs continue to rise. Thanks for standing with the Aurora Public Schools Foundation.
Be well,
Jill Ruiter
Executive Director
Aurora Public Schools Foundation
P.S. Tuesday, May 5 2020, all sectors from across the world will come together for #GivingTuesdayNOW to unleash generosity of all types. Save the date to your calendar HERE.
---
How Can You Help?
– Donate today to support the Food and Crisis Relief Fund for Aurora students and families HERE.
– Share food distribution locations and times with those who may be in need – all information is HERE.
– Consider becoming a monthly supporter of the Aurora Public Schools Foundation. Monthly gifts ensure that we can be responsive to students' needs during times of crisis and during the school year.
– Donate canned goods and volunteer at the Food Bank of the Rockies.
---
Helpful Resources
– Frequently Asked Questions – HealthONE
– Aurora Public Schools grab-and-go meal locations and times – Aurora Public Schools
– Family Activities– Children's Hospital Colorado
– Tips for coping with anxiety during COVID-19– Aurora Mental Health
– Parents' Top Questions About the Coronavirus (COVID-19)– Children's Hospital Colorado
– How to make a fabric face mask – Kaiser Permanente