We prioritize programs that benefit students
Support Aurora Public Schools and your favorite Colorado organization! Throughout the year we team up with various groups who offer APS students, parents, teachers and supporters discounted tickets. Below you will find an up to date list of all our community events. We are updating and adding to this list frequently. Please know, ticket prices can change and SELL OUT.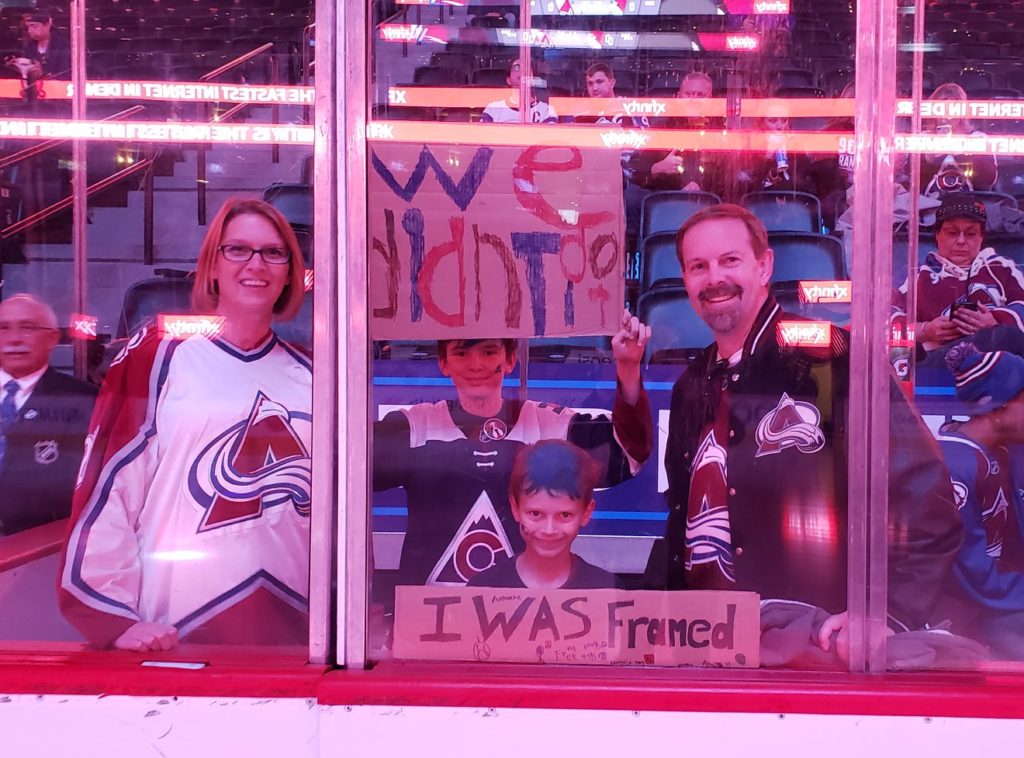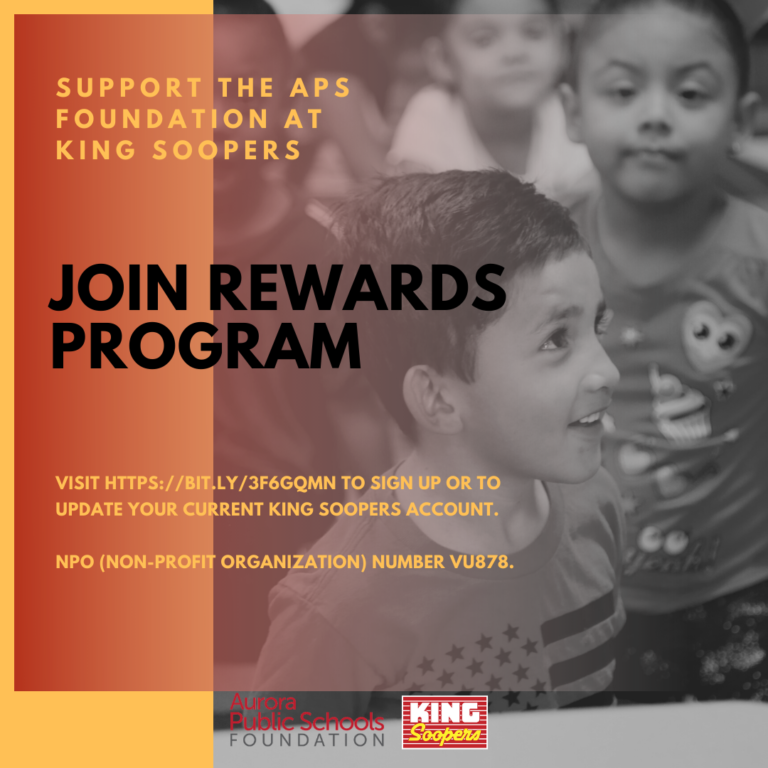 Support the APS Foundation with your King Soopers purchase!
Support the APS Foundation with the King Soopers Reward Program
Visit https://bit.ly/3f6gqmN to sign up or to update your current King Soopers account.
NPO (Non-Profit Organization) number VU878.
AMERICAN FURNITURE WAREHOUSE
Great News! Purchases at American Furniture Warehouse anytime of the year support the Aurora Public Schools Foundation and give you up to 4% off your entire purchase.
If you have furniture needs, please check it out!  Just mention Aurora Public Schools or our ID: APSF87 at check-out online.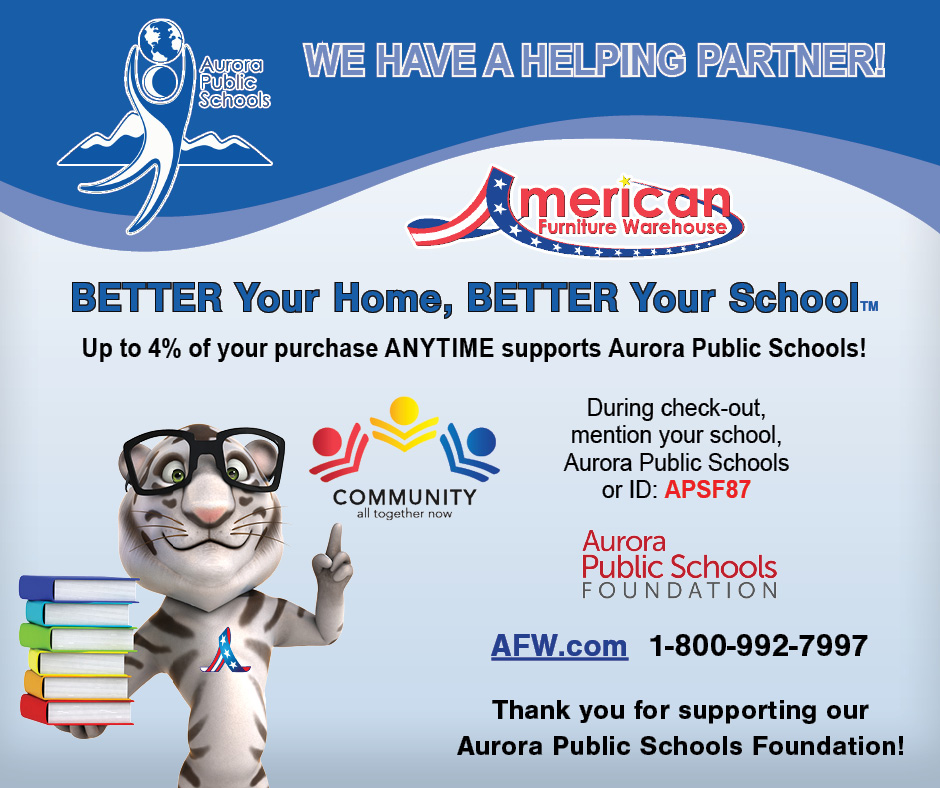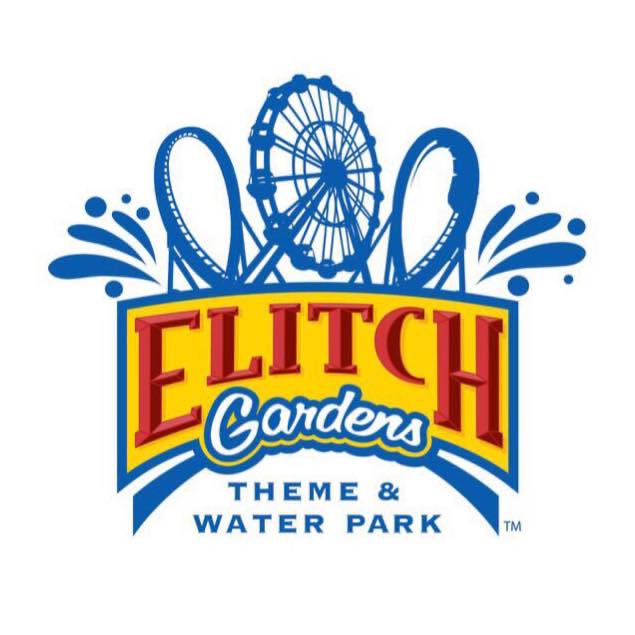 ELITCH GARDENS THEME & WATER PARK
Elitch Gardens tickets cheaper than anywhere else!
Save money, have some fun, and support the APS Foundation while doing it!
For more information on how your organization can become an APSF Community Partner, please contact us using the footer links below!