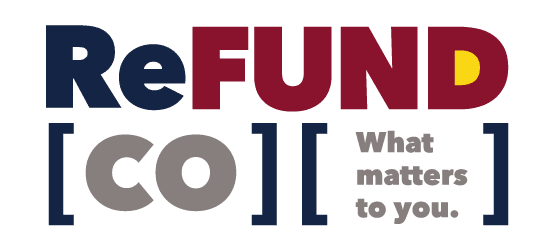 It's tax time! Use your state income tax return to support a local non-profit
If all taxpayers in Colorado donated just one-third of their refund, that would equal over $333 million in philanthropic support. This is the first year Colorado is allowing taxpayers to participate in the ReFUND program, letting you support an eligible Colorado-registered charity with a simple designation on your state income tax return.
All you have to do is follow these simple steps:
Decide how much you would like to donate of your state income tax refund – some or all!
Find the "Donate to a Colorado Nonprofit" line of your tax return or tax software and enter the Aurora Public Schools Foundation number, 20023004598.
Or just give our number to the individual who prepares your tax documents
Whether it is all, or just some, of your state income tax return, we are grateful for any amount of support to make sure the students of Aurora Public Schools have opportunity opened to them.
Learn more about ReFUND CO here.