The Staff of the Aurora Public Schools Foundation develops public, private, non-profit and philanthropic partnerships to leverage resources for projects and programs that drive innovation and excellence throughout APS. The staff is also responsible for administration of the Aurora Public Schools Foundation scholarship program and our College and Career Centers.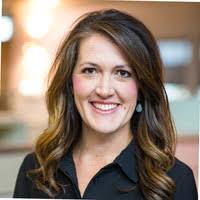 Jill Ruiter joined the Aurora Public Schools Foundation team in 2019. She is passionate about mobilizing and optimizing resources which allows the Foundation to continue to support students and their families. Jill is a proud to be a Colorado native having graduated from Loveland High School. Jill has held a number of roles for national organizations including serving as VP of Development and Events at the LIVESTRONG Foundation where she was responsible for the management and strategic execution of all philanthropic revenue sources, including events, direct response, major gifts, stewardship, grants and corporate partners.In addition, previously, Jill worked at the American Diabetes Association in Alexandria, Virginia where she was responsible for the implementation and execution of the Planned Giving program. As Director of this program, she oversaw nearly $25 million in annual revenue. During her tenure, she realized 150% growth in charitable gift annuity revenue and through empowerment of her team increased personal donor contacts by 320%. Jill also worked at Compassion International in Colorado Springs, Colorado where she helped develop the Planned Giving program, including the creation of their legacy society. In addition, she worked with Major Donors and planned and executed one of the largest cross-functional marketing events in recent years.
Jill earned a B.S. in Communications from Southeastern University in Lakeland, Florida and an MBA from George Washington University in Washington, DC. While pursuing her MBA, Jill consulted with various energy and international banking corporations.
Jill is happiest when she is surrounded by family and friends; and she enjoys exploring the great outdoors!
Contact: jeruiter@aurorak12.org
Marketing and Development Specialist
Katlynn became part of the Aurora Public Schools Foundation in the summer of 2019. She is a Southern California native who fell in love with Colorado during her summer breaks while attending New Mexico State University. At NMSU, Katlynn received her bachelor's degree in Government, Criminal Justice, and Law and Society – all while competing on the NMSU Division 1 Equestrian Team. Post-graduation, she made the move to becoming a full-time Colorado resident.
 Katlynn comes to the Foundation from the political fundraising and consulting industry, where she assisted in raising over $15 million for the 2017-2018 election year. While in politics, she worked with clients ranging from City of Aurora elections to nationwide senatorial campaigns and non-profits. Her passion for politics quickly turned into a passion for education and child advocacy. With an extensive background in development and fundraising, Katlynn has become a vital part of the Foundations team.
 When out of the office, Katlynn tries to spend her time at a Colorado sporting event or hiking with her dogs and husband, Anthony. She is currently studying for her master's in Organizational Leadership at Colorado State University – Global. 
Contact:

kmdeldotto@aurorak12.org
College & Career Center Advisors
Post-secondary Education Specialist at Aurora Central High School
Jordan Bills is excited to be working with Aurora Public Schools Foundation and to have the opportunity to serve as a resource to the incredible students in APS. Born and raised in Colorado, she is a graduate of Adams City High School in Commerce City and earned her degree in Sociology at Colorado State University. Previously Jordan worked for Educational Talent Search; a pre-collegiate TRiO program hosted out of CSU. She has a passion for education and helping students to actualize their potential. 
Contact: jlbills@aurorak12.org
College and Career Center Advisor at Hinkley High School
Cecilia is a CCA & CSU graduate, with an Associate of Science & B.S in Finance. Prior to joining the APS team, she was a program coordinator at Colorado State University. She also has experience in tax, investment, and corporate accounting. In addition, Cecilia is a Hinkley alumni and a former College  Career Center student. 
Contact: cgjaquezgomez@aurorak12.org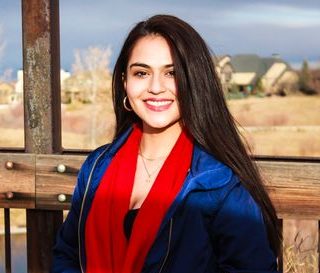 Post-Secondary Education Specialist at Gateway High School
Sara was born in Aguascalientes, Mexico and brought to Colorado at the age of two. She grew up in Aurora and stayed withing Aurora Public Schools from kindergarten to my senior year. Sara graduated from Gateway High School in 2014 then attended Metropolitan State University of Denver and received a degree in Criminology and Psychology. She is very family orientated, love animals and love to learn. "It is a privilege to come back and work with students to provide additional support to assure their success beyond the walls of Gateway High School."
Contact: scardonalamas@aurorak12.org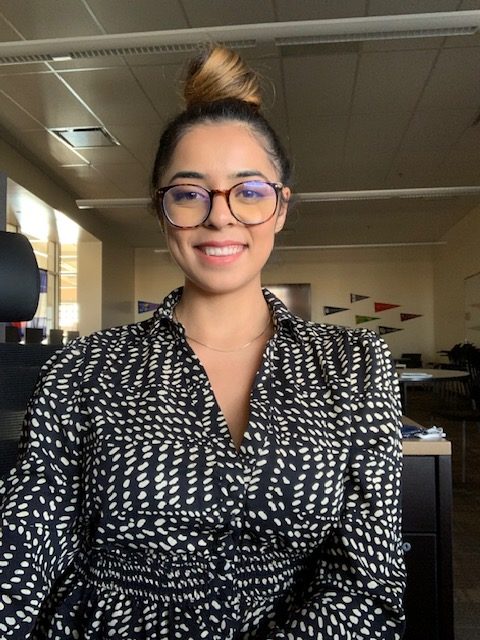 Post-Secondary Education Specialist at Vista Peak Preparatory
Grace is a first-generation Mexican American, who was born and raised in Denver. Grace completed her undergraduate degree at Colorado State University in Human Development and Family Studies with a concentration in Leadership and Entrepreneurship. Grace has worked with students for the past four years through a mentoring program called Los Caminos, as well as through the Denver Scholarship Foundation, focusing on diverse communities and post-secondary planning. 
Contact: gjimenez@aurorak12.org
Post-Secondary Education Specialist at Rangeview High School
Shauna is a graduate of Rangeview High School, BYU (BS), and JIU (Masters).
Before joining the College & Career Center Success team, she worked as a leader, a corporate trainer and the manager of training at several companies including Disney, AAA and 2-10 Home Buyers Warranty.
Shauna previously worked in APS at Rangeview High School and Fletcher Intermediate. She is excited to return to the district and help our students reach their post-graduation goals. 
Contact: srmeyer@aurorak12.org