Press Release: 9/18/2017
Aurora Public Schools Foundation Annual Gala Taking Place September 22nd at Stanley Marketplace
Colorado State University-Global Campus Serving as Title Sponsor at Aurora Public Schools Foundation Annual Gala
(AURORA, CO) – Celebrating its 30th year, the Aurora Public Schoo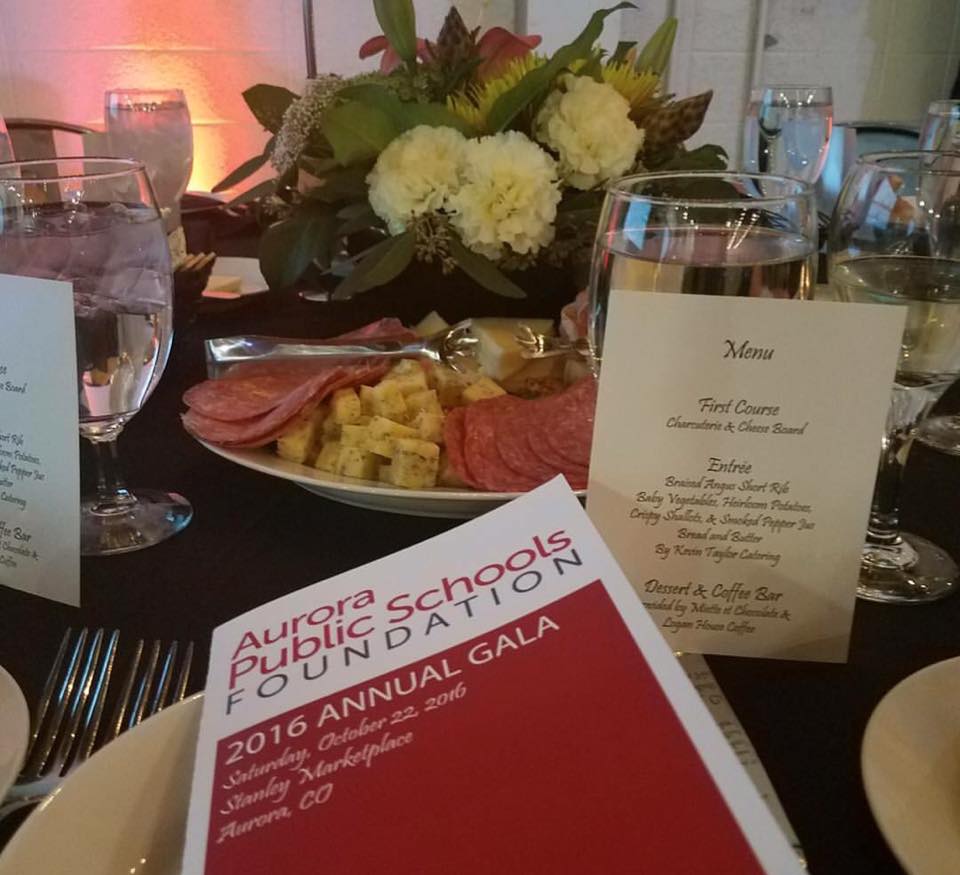 ls Foundation will host its Annual Gala at 6:30 p.m. on September 22nd at Stanley Marketplace in Aurora, Colorado.
"We are gratified to play a part in driving innovation and excellence for the students of Aurora Public Schools," said Board Chair Derek Rushing. "We are thankful that CSU-Global is continuing to demonstrate one of its core values of collaboration by being a strong partner for our Foundation and school district through its title sponsorship of this event."
"We are proud to partner with the Aurora Public Schools Foundation in support of their mission of providing students with the tools they need to pursue their goals after graduation," said Dr. Becky Takeda-Tinker, president and CEO of CSU-Global. "The work of the Foundation is key in our collective commitment to helping the citizens and the community flourish into the future."
This year marks the 30th Anniversary of the APS Foundation which was originally established to collect school supplies and donations from community. Since then, the Foundation has awarded hundreds of thousands of dollars in scholarships, assisted the district to access millions in philanthropic support, and now helps students through College and Career Centers. College and Career Centers ensure all students have access to the resources and guidance they need to plan for a successful future after high school.
Learn more about the Aurora Public Schools Gala and purchase tickets here: https://www.blacktie-colorado.com/calendar/event-details.cfm?id=266953
About Aurora Public Schools Foundation
Since its inception in 1987, the Aurora Public Schools Foundation has served to foster support of education within the Aurora Public School District by bringing together teachers, business-people, parents, alumni and community leaders. Learn more at https://www.educateaurora.org/