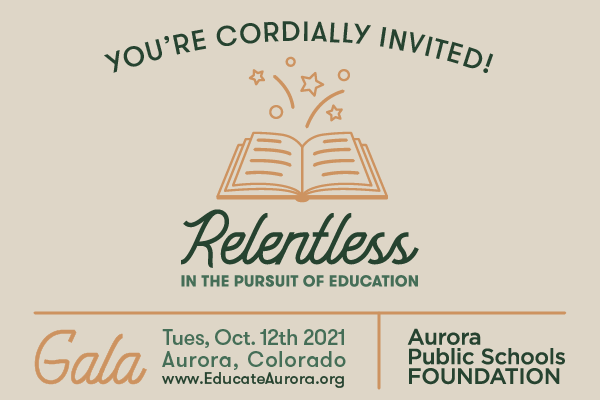 The APS Foundation 9th Annual Relentless Gala
When: Tuesday, October 12th 2021
Where: Aurora, Colorado
Due to the ongoing COVID-19 Pandemic, we are unsure if this event will be in-person or virtual.
We plan to release this information summer. Thank you for understanding.
Sponsorship Information
Download the Sponsorship Packet here.
To learn more about sponsoring the 9th Annual Relentless Gala, please contact Jill Ruiter at jerutier@aurorak12.org.
Save the date to your Google Calendar!